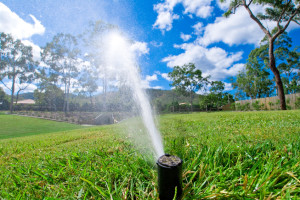 Your lawn is a very important part of your property. A lawn provides a safe place for your family to spend time, provides clean air and cool temperatures for the area around your home, and adds value to your overall property. This is why, when installing a new lawn, you should definitely trust the work to a professional in the field. There are a number of reasons for you to skip the DIY aspects and hire a pro for the job.
Experience
There's a very good chance that you don't have much experience when it comes to lawn installation and planting. An experienced professional has most likely planted hundreds of lawns over the years and knows how to handle different landscapes. Each property is different, and someone with experience will be able to manipulate it to your advantage. You can even get recommendations for actions to take to maximize the value and performance of your lawn.
Access to Materials
Buying sod and planting materials can get costly very quickly, and you may not have access to everything you need. When you hire a professional to manage the workload, those materials become available, as well as others you may not have known about. A professional also has enough experience with the materials, meaning there will be no learning curve that could end up as a mistake. Hire professionals and leave the worry of acquiring the materials to them.
Cost
While it may seem like the price to hire a professional to handle your lawn is more expensive than doing it yourself, you have to account for unknown factors. If you have little to no experience in the planting and landscaping aspects, you could make a mistake that could end up costing you more money in the long run. By hiring a pro, you can ensure the job is done correctly the first time, meaning you won't have to pay any extra down the road. A professional also typically offers warranties that guarantee quality and products that meet certain standards.