Contractor Services
Country Green Turf Farms offer a variety of services to help you establish or maintain a sodded or seeded lawn. Our capabilities range from a simple fertilizer application to a complete lawn establishment program.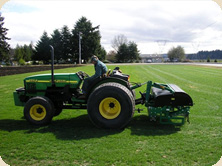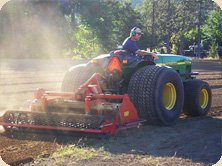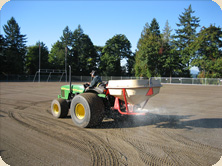 BIG ROLL SOD
As an option to our already popular turf, we offer a large roll format that measures 42 inches wide and up to 145 feet long. This method allows us to install more sod for you in less time than it would take a traditional labor pool. This is primarily utilized on larger open space projects due to the installation equipment.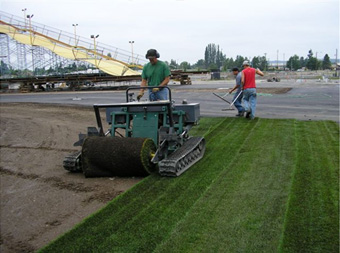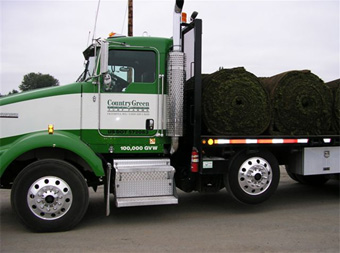 BRILLION DRILL SEEDING
This is a mechanical means of seeding large open areas, using the same equipment we use to establish our premium turf fields. The seed is applied at precise, controlled rates and then pressed into the soil, which enhances the germination rate. This process is applicable to golf courses, sports fields, and any other large open fields where a quality application is desired. Normally being less expensive than hydroseeding on large jobs, brillion drill seeding can save you money and get the job done right.