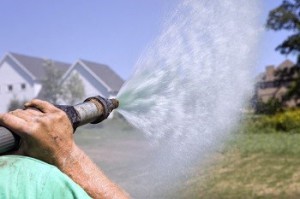 Everyone loves a luscious, green, and healthy lawn. When it comes to ground cover, there are plenty of great reasons to choose Sod in Mt. Vernon, WA. Another viable option is to consider weighing the benefits of hydroseeding. When deciding between these two options, you will want to put a little effort into researching the three primary differences in function and advantages.
3 Primary Differences to Consider
Prepping for both methods requires preparing the ground by clearing existing plants, removing rocks, sticks, and other debris, and laying about four inches of topsoil. The main differences between sod and hydroseeding include: 
Price. Hydroseeding in Mt. Vernon, WA is a cost-effective method for installing grass. You can produce the desired effect without the expense, time, material costs, or installation demands required by other methods. Sod is initially more expensive, but starting a lawn from seed requires time and money for extra fertilization, weed control, and over seeding newly seeded lawns in their second season.
Quality and Coverage. Hydroseeding enables the roots to reach deeper into the soil, avoiding the shock that other lawns can suffer when they are transplanted to different soil. This ideal growing environment consists of numerous interlocking fibers that can give you more complete coverage. On the other hand, sod is healthy out of the box because it has been grown professionally with superior soil, regular fertilization, and generous watering. These factors contribute to firm root development and dense foundation for years to come.
Versatility. Hydroseeding is an excellent choice for your lawn, particularly if you want to enjoy a full and healthy lawn in a short time frame. Sod delivers a finished yard immediately, is instantly attractive, and eliminates the prospect of mud during the many weeks that it takes for seeded lawns to become established.

 
The Differences Between Sod and Hydroseeding: Wrap Up
Although sod is more expensive at the beginning, it is the quickest approach to a beautifully finished and healthy lawn. Hydroseeding takes longer than sod to become established, but costs about one third less initially. In the end, with proper maintenance they both can produce similar results. The choice between the two will depend on which style best fits your budget and time frame. Either way  the differences between sod and hydroseeding do not change the end result of lush green turf.