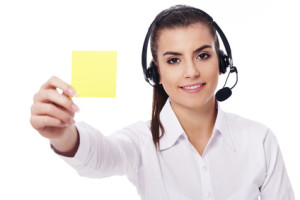 When you are in the process of installing a new lawn on your property, whether it be a residence, a business, or somewhere else, you want a professional handling the situation. A good and trustworthy lawn care professional can ensure you treat your lawn properly and end up with something you can be proud of. A good lawn is fantastic for families, and adds significant value to your home. For this reason, you want to get a professional lawn care service to handle the installation. However, it can sometimes be difficult to find a professional you can trust. Use the following advice before agreeing to any deal or signing any sort of contract.
Recommendations
Most contractors will have customer reviews and testimonials available if you ask for them. Obviously, though, these will shine the company in a pleasant light and are rather unreliable if you really think about it. Recommendations are much more valuable if they come from friends or family members. You should be able to trust you friends and family, so if anyone you know has had a lawn care service work with them and perform a good job, you can probably rely on that same company. If you can't find a good recommendation, online reviews and comments can be useful as well.
Ask Questions
Do not be afraid to grill the contractor in question. You want to ask about the process, the grass types available, and a payment method before signing anything or agreeing to any work. You also want to learn as much as you can about the company itself. Ask how long they've been in business, if the name has changed at all recently, if the company is licensed, whether or not they have insurance, and more. Do your best to learn as much as you can about the company before hiring them to work on your lawn.
Projects Offered
You want to find a place that offers the type of service you want. Some companies only offer residential services, some only offer commercial services, and others offer all available services. Make sure the style of grass you want is available, and research the company so you know the type of projects they are familiar with. Obviously, someone who specializes in a certain field will be better than someone who handles a variety of different services. Your lawn should be the best it can be, and the right service can help you get there.