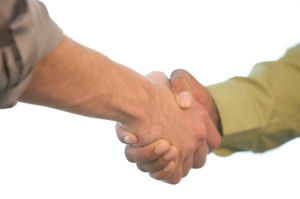 Installing a new lawn, whether it be a brand new application or one that will be replacing an older lawn, can be a stressful experience no matter the situation. There are many different steps you must follow, and getting any of them wrong could turn a promising start into a lawn that does not perform up to standard. If you are considering a new lawn for your property, it is always better to go with an experienced lawn care contractor to help you through the process and handle the details. However, as with most contractors, it can be difficult to find one you trust. You can use these questions to help narrow your search.
State Licensed
The company you choose should be licensed within the state of operation. If they are not licensed, you should look elsewhere. A lawn care professional who is licensed will have the proper training and experience to make sure the installation of your lawn goes off without a hitch.
Insurance
The company you decide upon should also be insured with workers comp insurance and liability insurance. These will protect workers that are injured while the job is going on, and will also cover any damages that are done to your property during the job. Don't let yourself get caught paying for additional charges you never planned for. An insured company is a safer company.
Customer Reviews
Ask for customer reviews and testimonials from previous jobs. Every good lawn care contractor should have something to give you. If no reviews or testimonials are provided, look elsewhere for your lawn care service.
Length of Business
How long the company has been in business can tell you plenty of things about it. Companies that have been around for a number of years are far more likely to be around later on if you need help with repairs or warranty issues. A company that has only been around a little while is much more likely to go out of business, leaving you with useless warranties and promises.
Process
Ask about the process, recommendations for lawn types in your area, and billing information as well. These are important factors, and the contractor should know what he or she is talking about when it comes to lawn care. You should be able to receive an estimate before the job begins, making it easier for you to fall within your budget. You want to ask a lot of questions because lawn care needs to be handled carefully.