Hydroseeding Lake Stevens Trust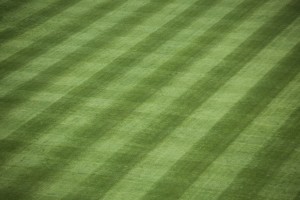 Hydroseeding is a cost-effective way of planting fast-growing turfgrass. Country Green Turf Farms has been perfecting our seeds and seeding processes for three generations. We offer the best quality seeds mixed in a slurry of wood fiber pulp to produce a lush, healthy lawn in no time. Our quality product and knowledgeable professionals have made us the go-to name in hydroseeding Lake Stevens counts on for a beautiful end product.
We offer hydroseeding for successful lawns for parks, sports arenas, golf courses, farms, businesses, and residences. We can apply hydroseeding for fast effective turf in small or large lots, on slopes, and just about any outdoor space you have.
What are the benefits of hydroseeding?
Hydroseeding is a process of spraying seeds that have been premixed with a fertilizing mulch. The process is quick and the nourishing mulch gives the seeds a fast-growing headstart. Here are some of the top benefits of using hydroseeding to lay turfgrass.
Cost Effective – Hydroseeding saves time and money, making it the most economical option for establishing turf. It is much less labor intensive than laying sod or hand-seeding.
Full Coverage – The process of hydroseeding ensures that seed is laid evenly and in a consistent layer. This creates a lush, thick lawn without seams or patches of missing grass.
Healthy Turf – Because hydroseeding allows seeds to deeply root in the prepared soil, rather than being transplanted, it comes in strong, healthy and well-adjusted to the soil and growing conditions of the environment where it is planted.
Quick Process – While hydroseeding does need to grow in— unlike the instant-lawn appeal of sod—the installation is much faster and the wet, well-nourished seeds are set to begin growth faster than in a hand-seeded process.
Water Retention – Hydroseeding includes water in the process. The mulch slurry and sealant ensure the seeds are well watered for fast germination and a high survival rate of each plant.
Erosion Control – Hydroseeding is the preferred process for sloped surfaces. The moist slurry binds with the surface of the soil, holding it in place while the plants take root.
Non-Toxic – Our hydroseeding slurry is made up of natural wood pulp fibers, seed, and water. It is safe for children and pets to be around as well as safe for the environment.
Quality Hydroseeding Lake Stevens Relies On
As a locally-owned company, we care about our community. We strive to offer the very best in all our products and services. Our knowledgeable team is happy to answer any of your questions as well as help you with all the aftercare needs to keep your grass vibrant and going strong.
We help you find the best seed mix for your needs, just ask!
We also proudly offer these services to Lake Stevens and the surrounding areas:
Contact us today for your hydroseeding Lake Stevens counts on for quality product and service.