Quick and Successful Hydroseeding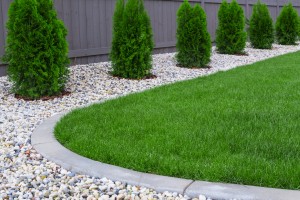 Hydroseeding is a fast process which sprays a slurry of grass over prepared soil. Our slurry includes a wood fiber pulp which nourishes the seed, giving it what it needs to grow quickly and successfully. As a locally-owned, family business proudly serving the Sammamish area since 1988, Country Green Turf Farms has established a reputation for producing quality seed and guaranteed installation processes. We are the go-to name for hydroseeding Sammamish relies on for quality turfgrass installation.
What are the benefits of hydroseeding?
Cost Effective – Hydroseeding is a quick process that lays seed by spraying it. It takes much less time than laying sod or hand-seeding. This efficient way of seeding is faster than any other process, making it an economical solution for establishing a lawn.
Full Coverage – The process of hydroseeding ensures that seed is laid evenly and in a consistent layer. This creates a lush, thick lawn without seams or missing patches of grass.
Healthy Turf – Hydroseeding lays seeds that have everything they need to root deeply in the prepared soil. Because it does not need to be transplanted, it grows in well-adjusted to the conditions of the environment in which it is planted.
Quick Process – While hydroseeding does need to grow from seed—whereas sod is laid pre-grown—the process takes much less time and the well-nourished, moist seeds grow faster than in the hand-seeding process.
Water Retention – Hydroseeding slurry is mixed with water and a sealant, as well as quality mulch fertilizer. This ensures that the seeds have moisture held in for successful germination.
Erosion Control – Perfect for sloping land, the hydroseeding mixture bonds to soil so it stays in place while the plants take root.
Non-Toxic – Our hydroseeding slurry is made from seed, water, and high-quality wood pulp fibers. It is all natural, eco-friendly, and safe for kids and pets to be around.
Quality Hydroseeding in Sammamish
We have quality seed mixtures designed for any type of growing environment, from lots of shade, to full-sun, to sports fields, to livestock pastures.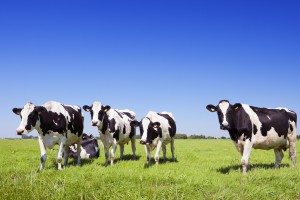 Talk to our friendly, knowledgeable staff about where you need turfgrass. We can help you narrow down the right mix for your needs and conditions of the environment.
Our professional hydroseeders are experienced and have the expertise to handle hydroseeding for spaces large and small. We do hydroseeding in Sammamish for sports fields, parks, businesses, farms, residences, and more. Our process is guaranteed so you can have peace of mind that you will have full, rich turfgrass when the process is complete. We are here to support you throughout the aftercare process and for all your turfgrass needs.
We also proudly offer these services to Sammamish and the surrounding cities:
Contact us today for the hydroseeding Sammamish relies on for quality and a beautiful end product.