Resilient Sod in Bellevue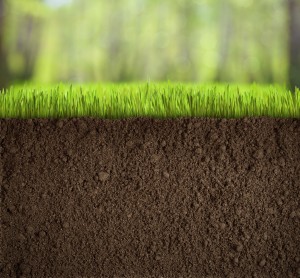 Sod is a fast solution for "instant" grassturf. Country Green Turf Farms offers medium and large roll sod for any size area you need to cover. We use grass plant mixtures designed for specific uses, such as resilient sod for recreational areas or partial shade tolerant mixtures for areas that do not have a full day of sun. Our professionals can support you in finding the right mixture of sod in Bellevue and the surrounding areas.
In addition to helping you select the right grassturf mix for your sod, we also include the right type of fertilizer for the aftercare of your sod. We support you by giving you instructions for everything you need to know to help your grass thrive. We want you to get the most from the sod.
Some types of sod mixtures we offer include:
Superior Sod in Bellevue
We go the extra mile to ensure our sod is weed-free an healthy. All our preparation for growing sod begins with fumigating the soil to rid it of weed seeds, rhizomes, stolons, tubers, and other types of pathogens. We do this to ensure the soil is clean and well prepared in order to minimize any risk to healthy grass. We also carefully maintain the boarders of our sod fields, to further reduce the risks.
Our sod is grown from time-tested seed mixtures that have been honed over decades of careful selection. 
Once our sod has matured to have a strong root system that is ready to be successfully transplanted, we carefully harvest it with just the right amount of topsoil that the roots will need. We are happy to help you install your sod or let you pick it up and install it yourself.
Our professional sod installation is also focused around the success of the grass plants. Our machinery and knowledgeable professionals ensure your sod is laid with the greatest care and precision. Our installers will discuss sod aftercare instruction to make sure you know how to care for your new lawn.
Caring about our community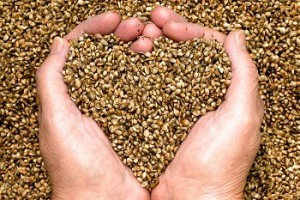 As a locally-owned business, we take pride in delivering quality turfgrass products and services.  We have expanded our business to meet the needs of Bellevue and the surrounding areas since 1988. In that time, we have earned our reputation for superior sod, one sale at a time. We have become a go-to name for quality answers and support on any topic on growing healthy turfgrass.
We are here to create beautiful lawns, green business spaces, and recreational play areas for all to enjoy. Contact our friendly staff with your questions and let us point you in the right direction. See the difference our local customer care makes.
Contact us today for your sod in Bellevue and the surrounding cities.
---
Frequently Asked Sod Questions
Is sod a type of grass?
Yes, sod is a type of grass that is grown on a layer of soil and held together by its roots. Sod is typically used for lawn and turf installation to provide an instant green lawn.
When is the best time to install sod?
The best time to install sod is during the cooler months of spring and fall. This is because the cooler weather helps the sod to establish roots more quickly without the stress of high heat and dry conditions.
How do I prepare the soil for sod installation?
The soil should be prepared by removing any rocks, weeds, and debris, and then grading the area to ensure a smooth surface. The soil should be loosened to a depth of at least six inches, and then fertilized and watered prior to sod installation.
How often should I water my new sod?
New sod should be watered daily for the first two weeks after installation, and then gradually reduced to a frequency of once or twice a week. The soil should be kept moist but not soggy to promote healthy root growth.
How long does it take for new sod to establish?
New sod typically takes around two to three weeks to establish roots. It is important to avoid heavy foot traffic on the new sod until it has fully established.
---