Trusted Lawn, Sports Field, & Park Hydroseeding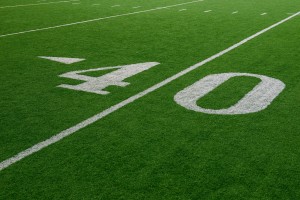 Since 1988 Country Green Turf Farms has been an expanding family-owned, local business. Well entrenched in the Puget South Sound area, we are invested in delivering quality turfgrass and other seed and fertilizer services. Hydroseeding is one of our most popular services. It involves spraying a slurry of mulch, water, and seen onto prepared soil. The natural wood pulp mulch provides ample nourishment and, combined with the water, seals in everything the seeds need to quickly germinate. Our outstanding hydroseeding in Snohomish is a trusted way to start your lawn, sports field, park, pasture, or other green spaces.
Each of our hydroseeding professionals can answer questions as to which sees mixture is best for your growing situation. We have seeds for direct sunlight, shade, partial shade, sports fields, golf courses, horse pastures, and more. We can help assess which is most appropriate for your space and your intended use.
Effective Hydroseeding in Snohomish
What are the benefits of hydroseeding in Snohomish?
Cost Effective – Hydroseeding costs less to lay because it takes less time and is less labor intensive. This makes it the more cost-effective options over hand-seeding (which takes a lot of time) or rolling sod (which is take a lot of labor).
Complete Coverage – Hand-seeding can create an uneven result if certain patches are missed or are thinner than others. Laying sod will leave seams that take time to diminish. Hydroseeding offers even coverage with no seams or thin spots.
Healthy Turf – Because hydroseeding is laid where it grows from seed, there is no risk of shocking the plants during transplantation. The mulch slurry nourishes the grass for a lush, thick result.
Quick Process – Again, the slurry of wood pulp fiber and water give the seeds all they need to germinate quickly. The plants grow in much less time than they would with with hand-seeding.
Water Retention – The water in the slurry helps the seeds grow with no initial watering necessary.
Erosion Control – Hydroseeding is the best method of laying seed on sloping land. The moist slurry immediately creates a strong bond with the soil, holding it in place so the plants can take root. The grass roots keep soil in place, preventing erosion.
Non-Toxic – Having only the natural ingredients of seed, water, and a pulp made of wood fiber, there is nothing to threaten the environment. Hydroseeding is safe for children and pets to be around.
After your hydroseeding in Snohomish we help you with the aftercare, making sure you understand everything you need to know about caring for your new turf. We offer fertilizer, aerating, and other renovation services. We are here to support you in any of your questions or needs to ensure
you get the turfgrass you want.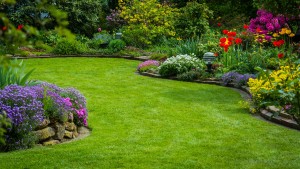 We proudly offer hydroseeding in Snohomish and these surrounding areas: