Cost Effective Hydroseeding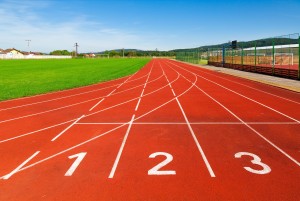 Hydroseeding is a process that quickly and evenly sprays seeds, along with a slurry of mulch and water, over a prepared surface. This is generally done with grass seed. The nutrient rich mulch and water give the seeds everything they need to quickly take root and become a rich, healthy lawn or turfgrass area. Hydroseeding is fast and effective, making it a cost-effective way to start your lawn. Country Green Turf Farms offers skilled hydroseeding in Snoqualmie and the surrounding areas.
Our mulch comes from wood pulp fiber that was specifically designed to give your seeds the nourishment they need for the initial stages of growth. As a locally-owned, multi-generational family business, we have carefully developed our quality seed and mulch mixture over many years. They are high quality, hardy, and ready to thrive.
Our hydroseeding professionals in Snoqualmie are happy to help you selection the right seeds for your specific purpose. We have seeds for shade, direct sunlight, hardy turfgrass for sports fields, and much more. Our seed mixtures are available to for just about any type of space. Let us help you select the one that best fits your area and intentions. We are also here to support you in all your aftercare needs when the hydroseeding is complete. Talk to us about our fertilizers and our resources for best practices on lawn care in for hydroseeding in Snoqualmie!
Quality Hydroseeding in Snoqualmie
What are the benefits of hydroseeding in Snoqualmie?
Cost Effective – Hydroseeding takes less time and energy than hand-seeding or laying sod, making it the less expensive option for establishing your turf.
Complete Coverage – You don't get the seams or edges from hydroseeding that you get with sod, and this thorough seed-laying coverage eliminates the worry of thin or missing patches that can result from hand-seeding.
Healthy Turf – With hydroseeding there is no need for transplanting. The seeds are laid in prepared soil where they thrive from the start. That improves the conditions and allows your grass to grow lush and strong.
Quick Process – The water and mulch that go along with hydroseeding give the seeds the extra kick they need to grow quickly. While laying sod does have a more instantaneous result, the process of hydroseeding takes less time to complete than rolling out sod.
Water Retention – Hydroseeding includes water in the process. The mulch/seed slurry and sealant ensure the seeds are well watered for fast germination and an excellent survival rate for each plant.
Erosion Control – Hydroseeding is the preferred system for laying turf on sloping surfaces. The moist mulch slurry creates a quick, strong bond with the surface of the soil, holding it in place while the plants take root.
Non-Toxic – Our hydroseeding slurry is made up of natural wood pulp fibers, seed, and water. It is safe for animals and children to be around and it is also safe for the environment.
We proudly offer hydroseeding in Snoqualmie and these surrounding areas:
Contact us today to find out more about hydroseeding in Snoqualmie.