Full Coverage Sod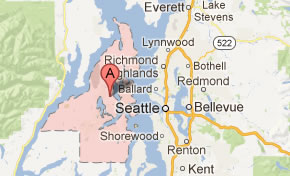 Your lawn says a lot about you, and getting the perfect lawn is a matter of choosing just the right products to create a beautiful landscape at your home or business. There are many options for getting a lawn, including turf, seed, fresh cut sod, and hydroseed. Hydroseed has become one of the most popular and versatile product installation systems for homes, businesses, and recreational areas all over Kitsap County. Its versatility makes it one of the most popular choices for many cities, homeowners, landscapers, and business owners who want to have fantastic turfgrass.

BAINBRIDGE ISLAND
Country Green Turf Farms can help you get that beautiful lawn with hydroseed. We can use hydroseeding to successfully install and grow any type of seed mixture you need. Not only do we have a wide selection of different products to grow and nurture your lawn, we also have experts that can consult with you to discover exactly what your lawn needs, and which products will be the most effective. We serve cities all over the greater Seattle area, including Bainbridge Island, and can help you find the right products for any yard.
BREMERTON
In addition, we work with homeowners, business owners, city planners, and landscapers to get the right tools to care for your lawn. We have everything you need, from spreaders and erosion prevention tools to heavy equipment rental, fertilizers, topsoils, and other ground cover such as bark and mulch. If you are looking for the experts in turf, seed, and sod in Bremerton, talk to Country Green Turf Farms. Let us know how we can help create and maintain the lawn you have always wanted.
Kitsap County