Sod Bellingham in Whatcom County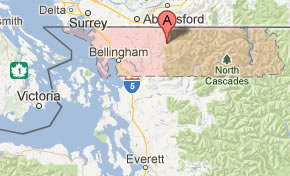 Getting just the right lawn mixture to create a beautiful, natural landscape in the yard of your home or business is a matter of understanding the right seeds to mix. At Country Green Turf Farms, we have the widest selection of seed mixtures to give you the perfect lawn for any conditions, whether you live near the bay in the city of Bellingham, or you live in the mountains outside Bellingham in Whatcom County. We can help you build a beautiful lawn.

BELLINGHAM
Our lawn seed mixtures come in a wide variety of different types, perfectly customizable for your individual lawn needs. We have special sun mixtures, shade seed mixtures, and mixtures that can accommodate a partially sunny and partially shady lawn. We also have sports field mixes available for baseball, football, and soccer fields, as well as city parks and other high traffic areas in Bellingham. For orchard growers, we have special mixes that require less mowing, and  seed mixtures that can be used for ground cover and to brighten up an area without adding extra lawn maintenance duties. Our specialized hydroseeding and sod options ensure quality installation for quick results.
Whatcom County